Melbourne's leading Intravenous Vitamin Therapy Clinic
Revitalizing Melbourne with Premier IV Vitamin Infusions and IM Boosters
Welcome to IV Health, your destination for exceptional quality IV vitamin infusions and intramuscular booster injections in Melbourne. With an extensive background in intravenous therapies, we bring a wealth of expertise to enhance your well-being. Our passionate team of health practitioners boasts a combined industry experience of over 40 years, ensuring you receive the highest quality care.
At IV Health, we're revolutionizing hydration for the people of Melbourne. Our dedicated team of doctors and nurses are committed to elevating the standards of intravenous treatments, providing you with exceptional service.
We understand the importance of personalized care, which is why each appointment at our IVHealth infusion clinic begins with a comprehensive consultation conducted by our experienced IV nurses and doctors.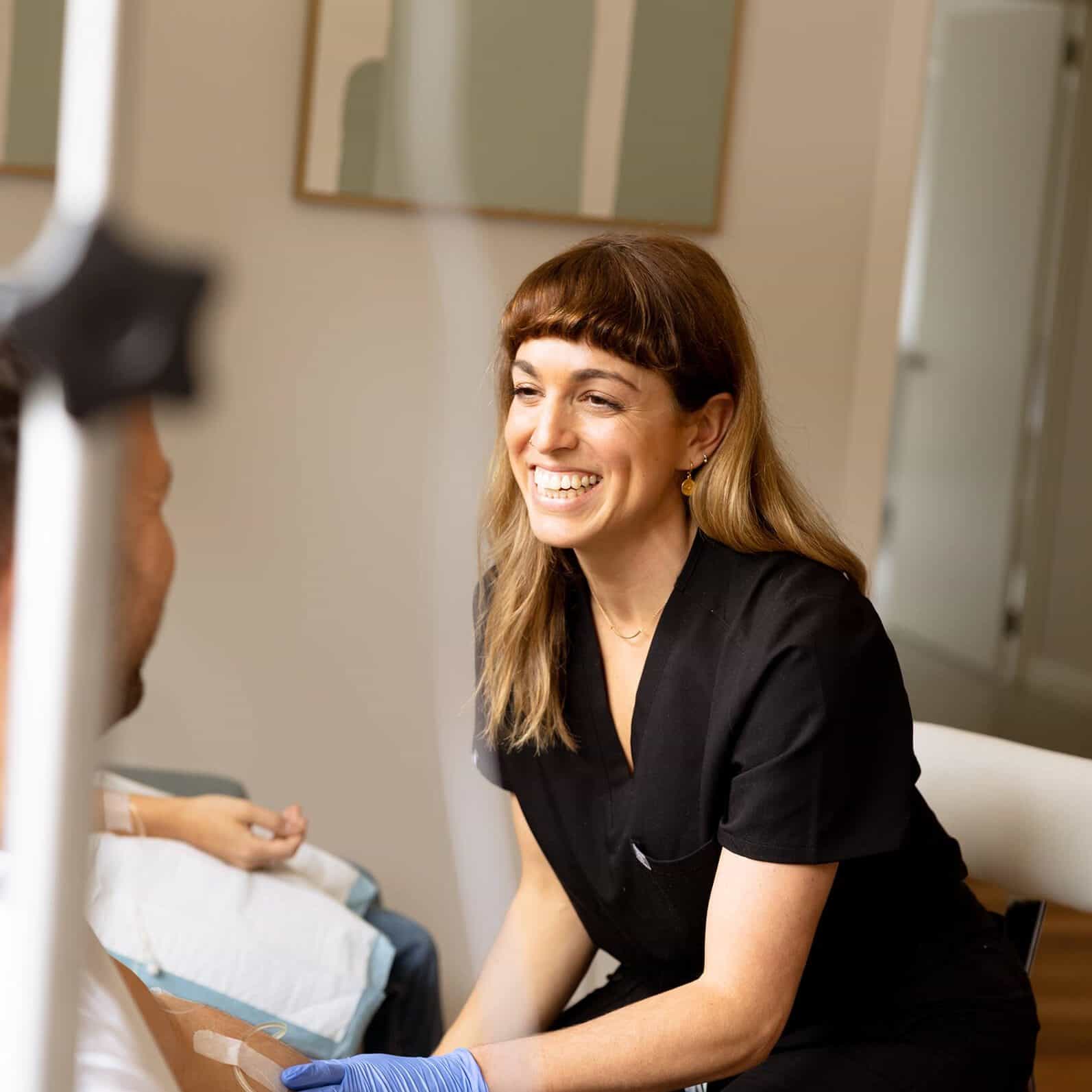 Founder, Clinical Educator, Lead IV Nurse
Naomi is IV Health's founder and lead IV Nurse. She has believed in the power of IV vitamin infusions since day one and has dedicated her work to help you see and feel the benefits too.
Coming from a family with a medical background, Naomi was raised with the outlook of preventative medicine through healthy food and lifestyle choices. This prompted her love for integrative medicine and harnessing the vitamins and minerals found in food to help our bodies function at their peak.
Naomi graduated with a Bachelor of Nursing in 2006 and spent the first 4 years of her nursing career working on the burns ward, followed by theatre, general practice and cosmetic nursing. She later spent over a year working in one of Melbourne's busiest integrative medical practices, performing IV's.
During her extensive and varied nursing career, Naomi observed the benefit that more preventative medicine could bring to society. Due to the declining nutrient levels found in our fresh produce, it became obvious to Naomi that every Australian may benefit from more vitamins and minerals to become healthy at a cellular level.
After seeing the positive outcome that vitamin therapy was giving people overseas, Naomi founded IV Health in 2016.
The primary goal in starting IV Health was to make this type of treatment accessible to everyone. Being one of the first dedicated IV clinics in Australia, IV Health could offer intravenous vitamin infusions to the everyday Australian.
Since its establishment, IV Health has provided countless intravenous vitamin infusions and intramuscular vitamin boosters to the people of Victoria. Due to successful patient outcomes, IV health has grown exponentially since its establishment.
At the core of IV Health, Naomi truly believes in this method of treatment and is proud of the great patient results she has seen due to the treatments administered.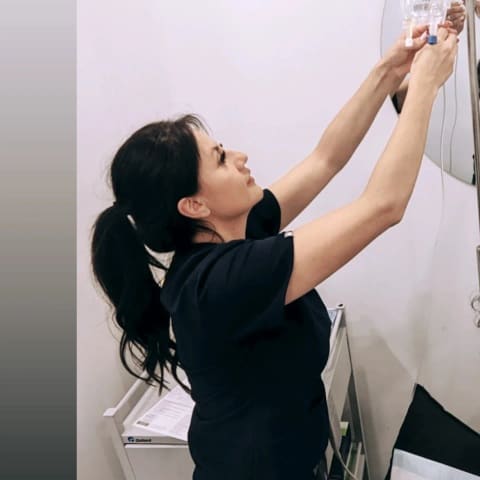 Sandra joined the IV Health team in 2020 to extend her practice of integrative Health. Outside of her work at IV Health, Sandra is a dedicated naturopath with a special interest in the use of intravenous therapy for oncology support.
Sandra first completed her Bachelor of Nursing in Colombia where she gained experience in Emergency, Acute and Critical care. She moved to Australia to continue to pursue her love for education and healthcare. Sandra has since completed a Bachelor of Naturopathy and is currently completing her Masters of Nursing at Melbourne University.
Sandra brings her knowledge and experience to every consultation and treatment. She is passionate about the care and well-being of her patients and works tirelessly to ensure they are in the best hands.
Sandra is interested in all aspects of integrative health and wellness, including Homeopathy, Herbal Medicine, Nutrition, wellness practices, and Integrative Testing.
Outside of her work and study, Sandra loves dancing (it's in her Colombian blood 💃), roller skating, travelling and living life to the fullest!.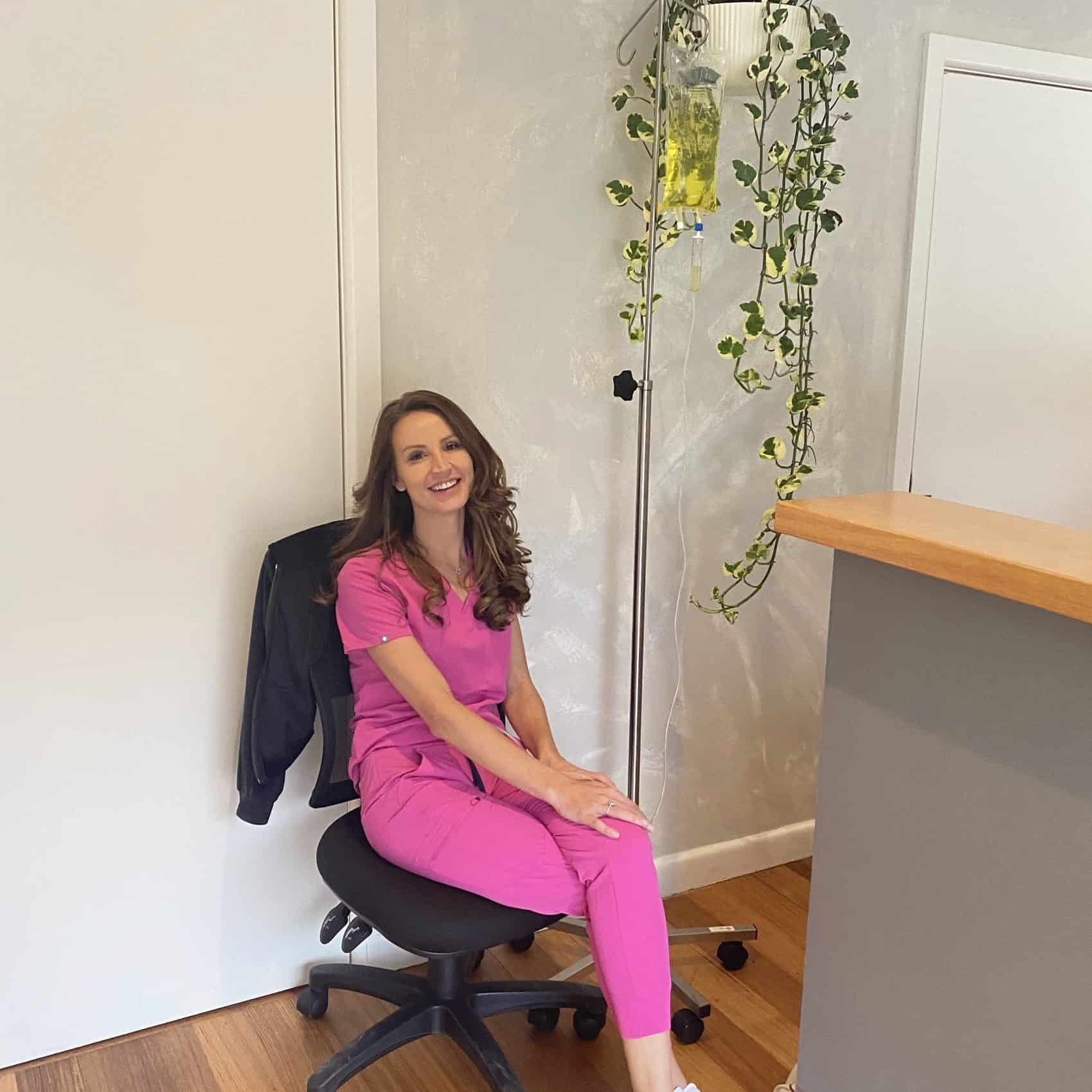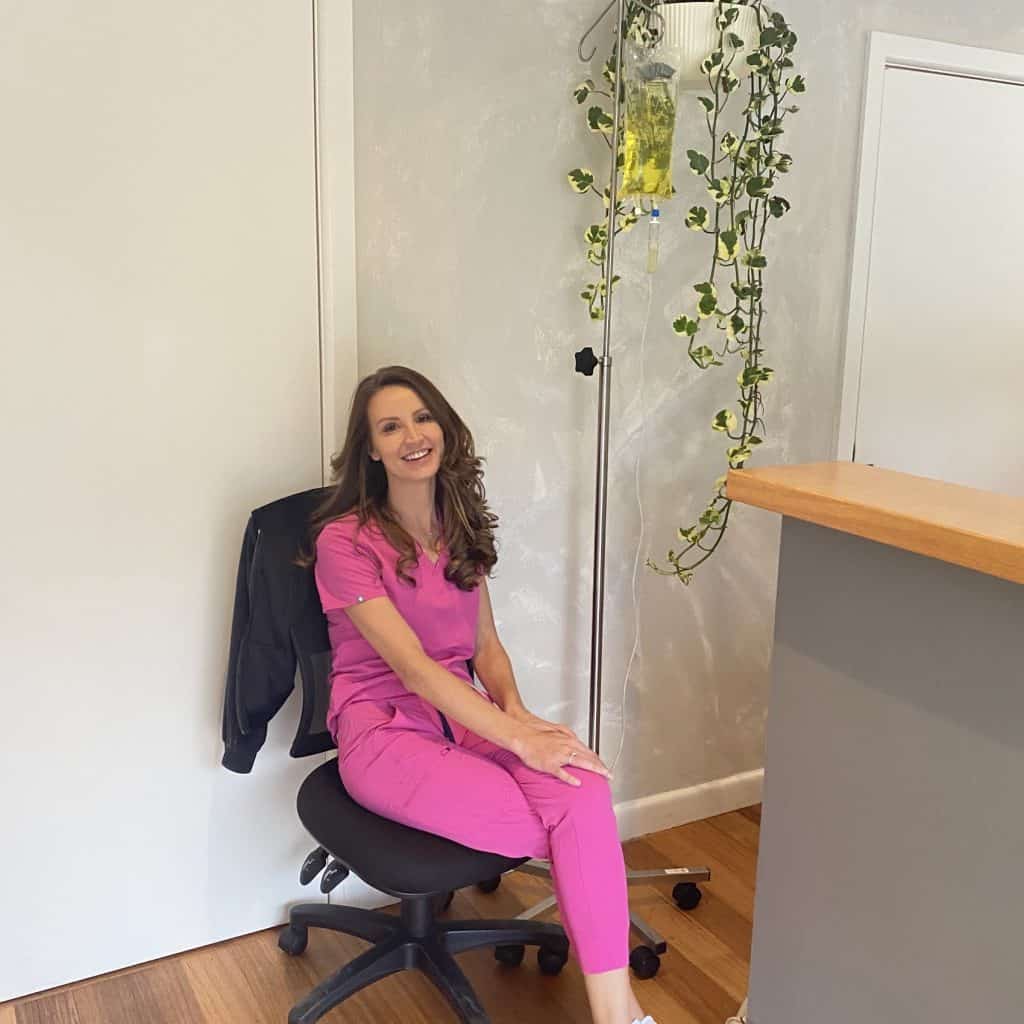 Nicola has been with IV Health since 2018, performing countless infusions and intramuscular boosters in her time with us. She also has experience in theatre, general practice and cosmetic nursing.
Her bubbly nature and sense of humour is infectious, your infusion will fly by when Nicola is around keeping you company. When Nicola isn't administering infusions, she is spending time with her 3 year old daughter and playing softball!
Nicola's favourite infusion is our NAD+!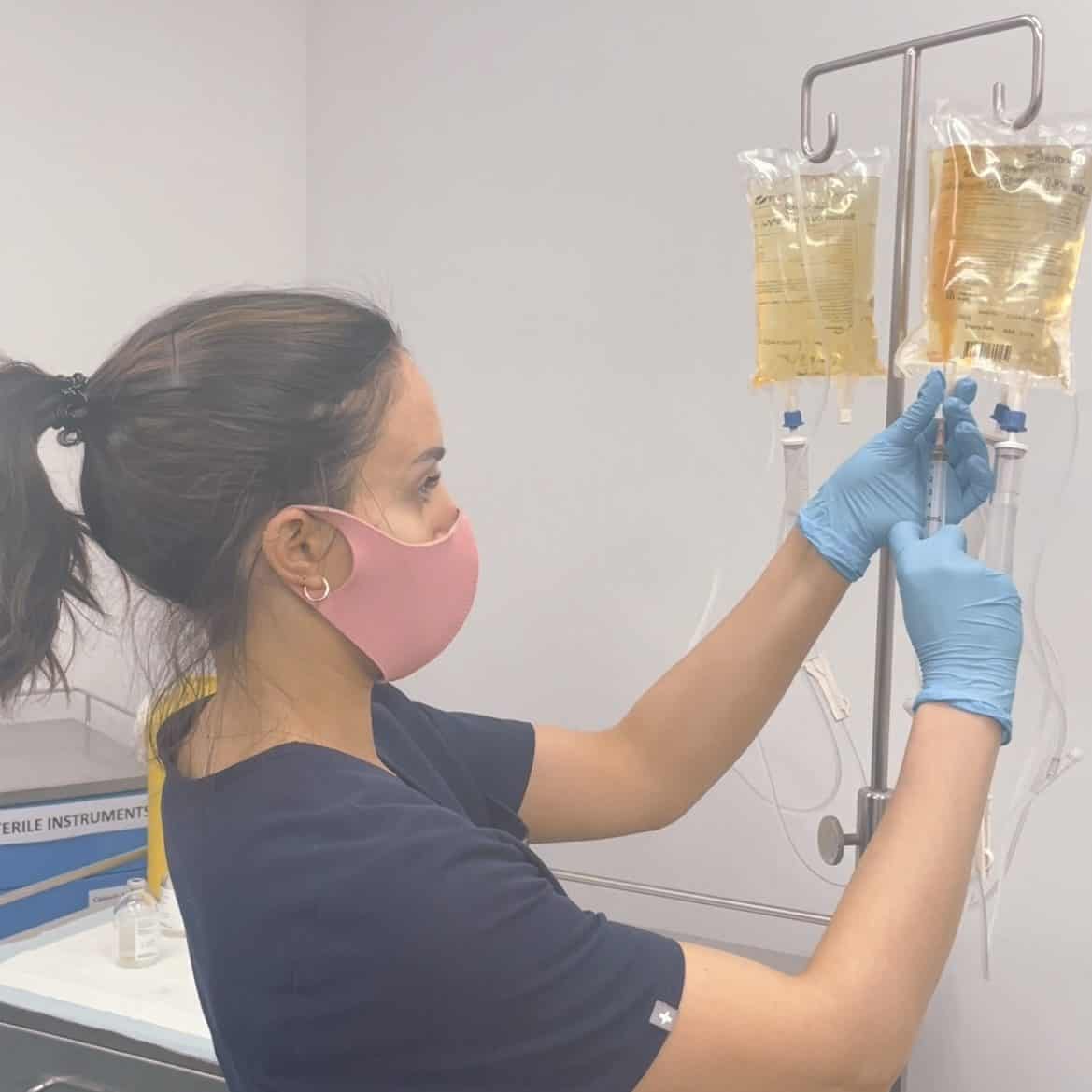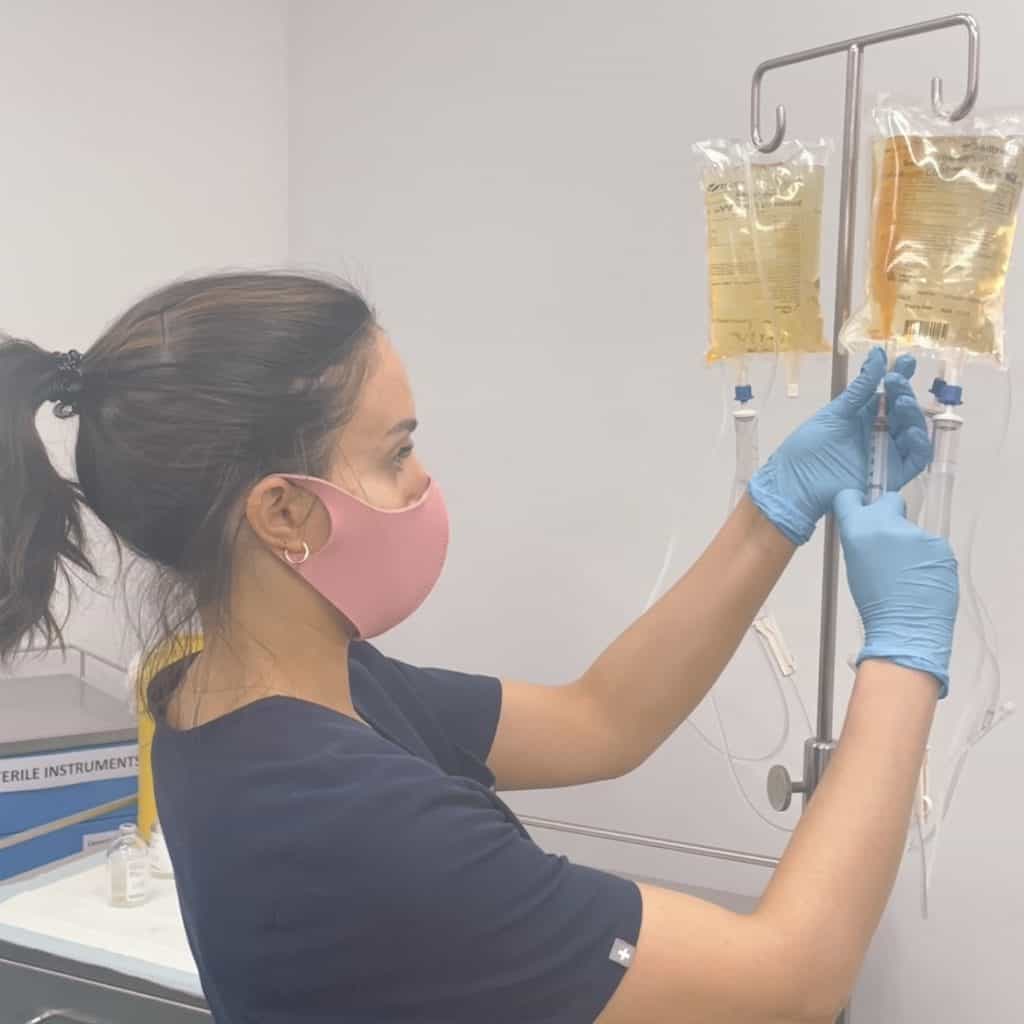 Caroline joined IV Health at the start of 2019, after graduating with her Bachelor of Nursing in 2017. Caroline has extensive experience in theatre nursing, general practice nursing and cosmetic medicine. Her calm and thorough approach to her work makes all of her patients feel at ease!
When Caroline is not at work, you will find her in whatever fancy gym or fitness class is on. Her passion for health and fitness aligns with her work at IV Health, always trying to help her patients feel great from the inside out. Caroline's favourite infusion is our muscle rehab, to stay on top of her game!


After graduating from her Bachelor of Nursing in 2011, Nikkita spent the start of her career in Melbourne's hospitals, primarily in ICU. She has been with IV Health since the very beginning!
Nikkita has a keen interest in cosmetics, skin health, and wellness from within. Nikkita's favourite infusion is beauty in our 1L size – to give her skin that extra dose of hydration on top of supporting hair, skin and nail health.


Cristy joined IV Health in 2022 looking for a change of scenery from the hospital world she has been practicing in for the past 15 years. makes her a great addition to the IV Health team.


Kristie joined IV Health in 2022 to pursue her passion for inner health and wellness.
Kristie is a very kind, caring and compassionate Registered Nurse who loves meeting new patients and enjoys great conversation with everyone.
When Kristie isn't administering IV drips she is eating out (she's a big foodie) or traveling.
Kristie's fave infusion is Powerhouse because it incorporates all of the important vitamins and minerals necessary for a healthy immune system.


Shania joined IV Health in 2023 to pursue her passion for inner health and wellness.
The original IV Health! Find us in South Yarra Clinic, conveniently located on Chapel St, just 4km south-east of the CBD. Just a 5 minute walk from South Yarra station.
Enjoy the IV Health Lounge experience! Located in Glen Waverley Clinic, our IV Lounge has been built with your comfort and experience in mind. Stretch out your legs with our comfy recliners, snuggle up with a warm blanket and enjoy a relaxing herbal tea.
This lounge experience is the perfect time to dedicate 30-60 minutes to yourself. Take a break from your busy life and relax in the name of self care 😉
On-site parking is available. Alternatively, we are just a 7 minute walk from Glen Waverley station!
Established in 2023, Sunshine Coast IV clinic is our first IV Health clinic in Queensland – a chic clinic with the most friendly staff ready to provide a complete service for you!